04/05/2015 - Declaration of Aboriginal Nationality
Over the past few months, the Aboriginal movement has been injected with new vigour and energy. We have once again demonstrated our ability to mobilize the masses on a national scale in protest against injustices perpetrated by the colonial Australian government. The question remains, how do we turn this momentum into practical and permanent solutions for our people and our land?
For colonized peoples around the globe, from the Scottish to the Mohawks, the question of national identity is fundamental. It provides them with a strong and principled platform from which to rebuild. This question is also key to our struggle for justice.
As part of the effort to reinvigorate the push for self-determination and independence, the Aboriginal Provisional Government (APG) has drafted the 'Declaration of Aboriginal Nationality'.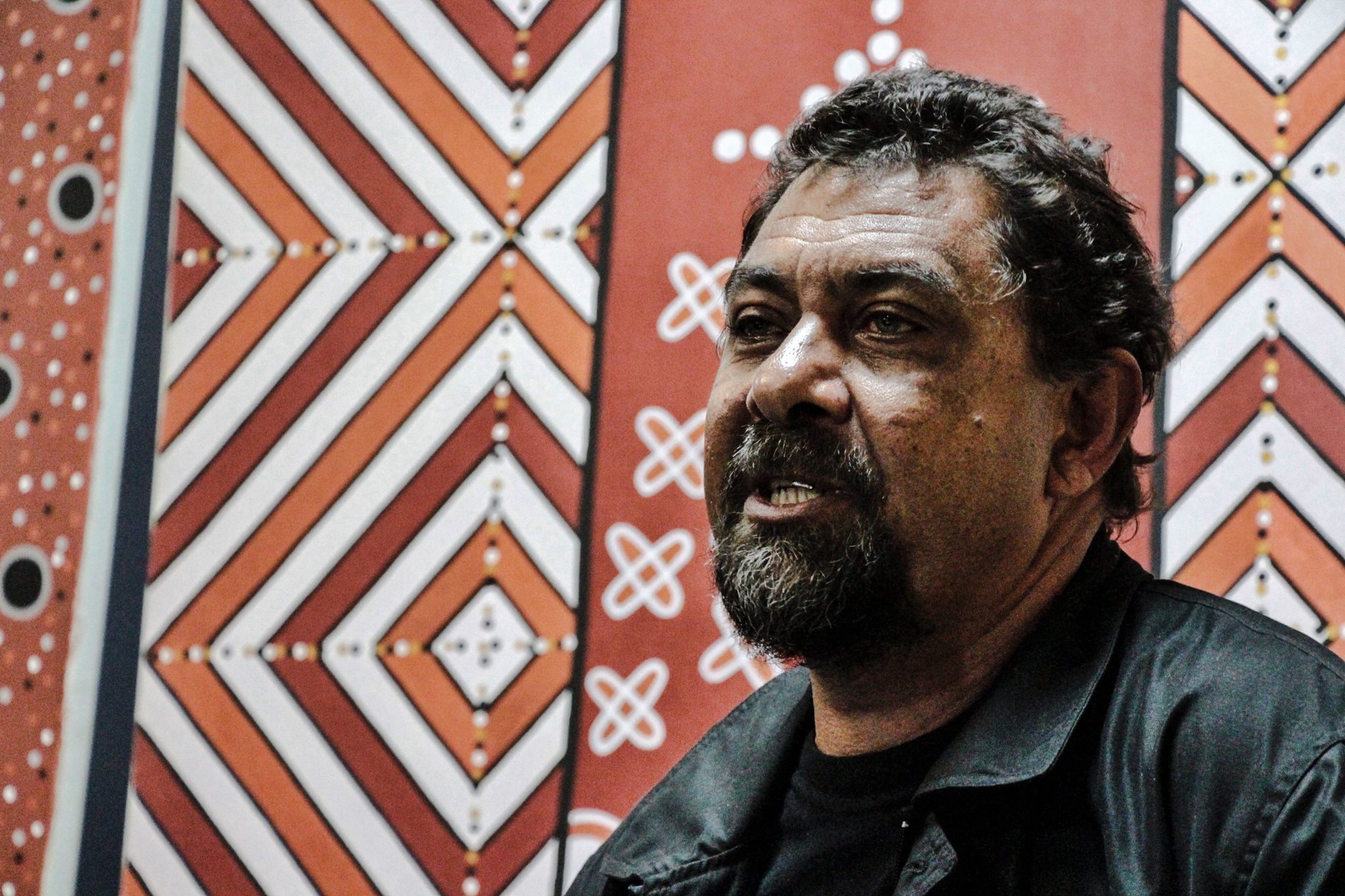 We encourage all Aboriginal people and communities to become signatories to the Declaration as a symbolic demonstration of our determination to forge a real future for ourselves and generations to come.
Yours in the cause,
Dale Ruska (Goenpul/Yuggera)
DEPUTY CHAIRPERSON
Aboriginal Provisional Government
deputychair@apg.org.au
If you are Aboriginal and wish to become a signatory to the 'Declaration of Aboriginal Nationality', fill in the form below.
If you would prefer to hand sign the Declaration, please print the PDF document, sign and send it to the APG via post or email. Multiple signatures may be included on each copy of the Declaration, and you are welcome to keep or display a copy of the signed declaration.
Post to:
Aboriginal Provisional Government
182 Charles Street
PO Box 531
Launceston TAS 7250
Or scan & email to: executiveofficer@apg.org.au
DECLARATION OF ABORIGINAL NATIONALITY
We make this declaration to re-initiate our own independent process as Aboriginal people in developing an organized and united position in the ongoing fight to take our place among the nations and peoples of the world, not beneath them.
We, the Aboriginal people, are the original owners of the lands now known as 'Australia'.
Our ownership over these lands is inherited through our ancestral bloodline connection to country, and our ancient system of customary law.
Our customary law binds us together through common principles and values of national identity.
Our national identity entitles us to all of the rights afforded to any nation.
Being a nation entitles us to continue administering our ancient customary law, to decide and control the future of our lands and lives.
Our system of customary law bestows upon us our own unique national identity, totally separate to and not recognized by the colonial Australian state.
We, the Aboriginal nation, do not accept colonial Australian law and its claims to authority and control over our people and our lands.
We, the original owners of 'Australia', commit to developing a treaty between and establishing a unified assembly of our many tribal nations, uniting us under the shared principle of Aboriginal nationality and ancient law.